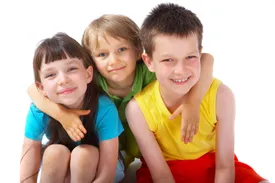 Getting dental care should be a right not a privilege. After all, getting routine checkups and cleanings every six months can protect both you and your child's smiles from decay, gum disease and other issues that could wreak havoc on your oral health. Our goal at Omni Dental Group is to make sure that patients all over Bowie, MD, receive the dental care they deserve no matter what their financial situation may be. This is why we are proud to accept the Maryland Healthy Smiles dental program.
What is the Maryland Healthy Smiles Dental Program?
This program provides dental coverage to children under 21 years old, as well as those under the age of 26 who were in foster care and pregnant women over 21 years of age. Furthermore, with this program, they can also help you find a dentist that is convenient to where you live or work, as well as help schedule appointments and find transportation that will ensure that you and your family easily get to your dental appointments.
Here at Omni Dental Group, we take your dental health seriously. We want to make it as easy as possible for patients of all ages to get the preventive dental care they need, as well as restorative and emergency dentistry. By accepting patients who are under the Maryland Healthy Smiles dental program we believe we make it possible for many children, teens and women to get the medical attention they need to protect against serious oral health problems when they otherwise might not have the opportunity.
When it comes to the dental program, you will need to choose a Dental Home. This is the dentist that you turn to for regular dentist visits and most of your dental treatments. We know how important it is to find a dentist that you can trust to provide your little one with compassionate and individualized dentistry. We hope that you put your trust into our capable and expert dental team and want to call us your "home".
If you have questions about the Maryland Healthy Smiles dental program or you need to schedule an appointment for yourself or your child, call Omni Dental Group in Bowie, MD, at (301) 809-0029.